Is Delta-8 THC Legal In Ohio?
Are you looking for Delta 8, Ohio residents? If so, then you've come to the right place! But before we tell you where you can get the best hemp-derived Delta 8 products in the Buckeye State, we have to talk about this powerful and transcendent cannabinoid. In just a very short time, Delta 8's popularity has risen through the ranks of hemp-derived cannabinoids to become an in-demand favorite of cannabis connoisseurs.
The euphoria and exhilaration Ohioans feel from consuming Delta 8 make it a hot commodity in the state. But don't settle for any Delta 8 product you can get your hands on. Keep reading to know what to look for in high-quality Delta 8 products and where you can get them in Ohio.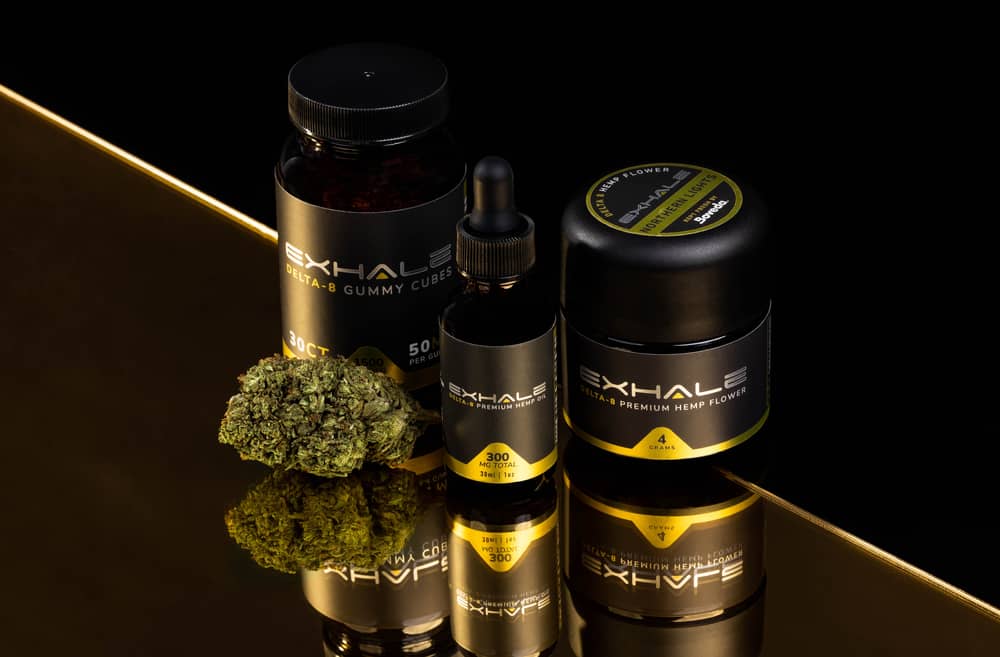 What Is Delta 8 THC?
Delta 8 (also known as Delta 8 THC or D8) is a naturally occurring cannabinoid found in extremely small amounts in the hemp plant. Less than 1% of this cannabis plant contains Delta 8 THC. Extracting D8 from hemp plants is very time-consuming and cost-prohibitive.
However, Delta 8 THC and cannabidiol (CBD), the main cannabinoid in hemp, are geometric isomers and share a similar chemical structure. Because of this, reputable CBD brands like us at Exhale Wellness use an expensive, safe, and clean CO2 extraction process to isolate CBD from hemp flower. The resulting CBD is then converted to Delta 8 THC via isomerization. What results is D8, which is then infused into various products for consumers to enjoy.
What Are the Benefits of Consuming Delta 8?
When consumed, Delta 8 interacts with the receptors of your endocannabinoid system (ECS), a vast internal network of cell-signaling receptors. Your ECS helps optimize various biological processes such as mood, appetite, digestion, mobility, sleep, and much more.
Consumers benefit from Delta 8 in several ways. These include:
Uplifting mood and promoting positive thoughts
Lowering anxious behaviors
Increasing focus
Boosting appetite
Reducing bodily discomfort and general soreness
Improving mobility
Promoting rest and relaxation
Is Delta 8 Legal in Ohio?
YES, Delta 8 is legal in Ohio and 100% federally legal throughout the United States! The 2018 Farm Bill, which made hemp and hemp-derived products containing 0.3% or less THC legal under federal law, is the reason why D8 is legal.
Hemp vs. Marijuana
Both hemp and marijuana plants are cannabis plants. Often confused by many people as the same thing, these cannabis cousins are very different regarding federal laws.
Hemp cultivation is legal in the United States, thanks to the aforementioned Farm Bill. Federal law states that industrial hemp and hemp products are legal as long as they contain 0.3% or less THC. The proposed definition of "marijuana" by the federal government and the Drug Enforcement Agency (DEA) is any cannabis plant that exceeds 0.3% THC. Marijuana contains THC levels above 0.3% and is still considered illegal under federal law per the Controlled Substances Act of 1970, which classified marijuana as a Schedule I substance.
Although 18 states have legalized marijuana for recreational purposes, states like Ohio do so only for medicinal purposes. Ohio has a very popular medical marijuana program which the Ohio Department of Commerce regulates. This program has allowed several medical marijuana products to be sold within the state to help qualified patients treat their ailments.
How Old Do You Have To Be To Buy Delta 8 in Ohio?
If you want to buy Delta 8 in Ohio, you must be at least 21 years old. You do not need a license to purchase or possess D8. However, you need a valid Ohio state I.D. certifying your age when purchasing any cannabis products.
Where Can I Buy Delta 8 in Ohio?
The best place to buy Delta 8 in Ohio is from Exhale Wellness! You can shop a wide range of Delta 8 products right from the comfort of your own home! Even better, we'll ship your D8 products directly to your residence for free!
Here are some special offers from us for you to take advantage of:
If you're a first-time buyer, you'll get 20% off on your first order!
For everyone else, you can use this special code – OHIO15 – to get 15% off your entire order!
If you want to save 25% on every order all the time, become a member of subscription services! Membership is free, and you'll get your D8 products delivered to your doorstep bi-weekly or monthly; the choice is yours!
These are some of the amazing Delta 8 products you can choose from when shopping with us:
However, if you want instant satisfaction, some stores in Ohio sell Delta 8. It's important that you buy these products from establishments that specialize in Delta 8 or CBD, such as dispensaries or CBD stores. Avoid gas stations, convenience stores, or any other small establishment. These stores generally carry extremely small stock and charge high prices for low-quality products.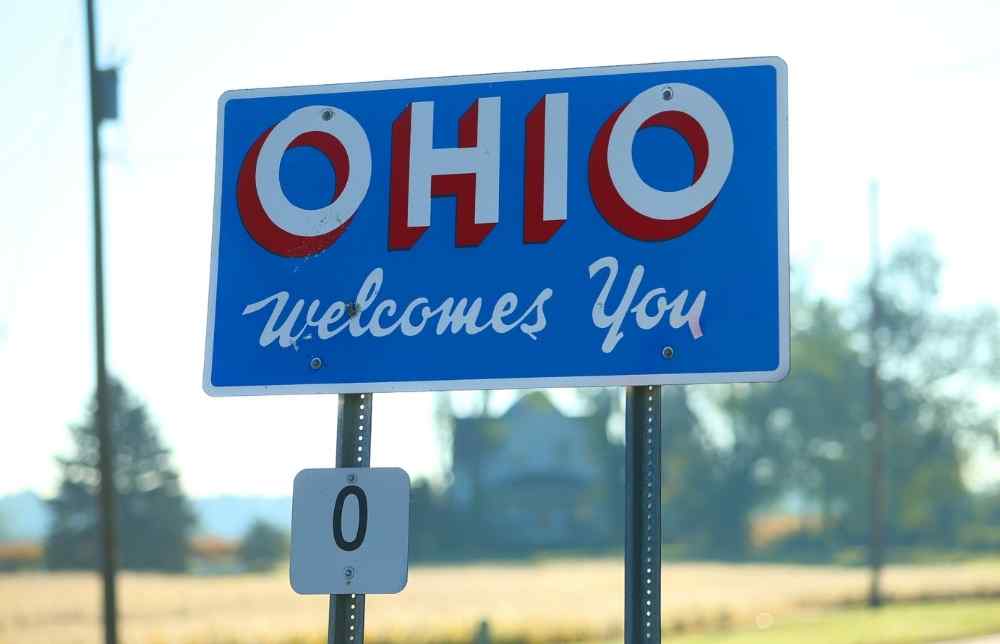 The Best Ohio Delta 8 Retail Stores
You should know that these brick-and-mortar establishments will be limited by their retail space. As a result, they'll most likely have a limited stock of products. Some of these stores will also be outside of your driving range. If you live in or around a moderate distance from these stores, they are worth checking out.
The best retail stores to find Delta 8 in Ohio are:
Ohio CBD Guy – Cincinnati: 2817 Woodburn Ave, Cincinnati, OH 45206
The Studio Cleveland: 1395 W 10th Ste 120, Cleveland, OH 44113
Your CBD Store – Lorain: 4340 N Leavitt Rd, Ste J, Lorain, OH 44053
Shopping online is the best option if you want to shop for a wide selection of great products with deep inventory and don't want to deal with pushy salespeople.
How to Spot High-Quality Products
With plenty of Delta 8 products on the market, consumers in Ohio can find it hard to differentiate between low and high-quality D8 products. However, there are several things you can look for to determine if they're high-quality or not.
Indicators of a premium D8 product include those that satisfy the following stipulations:
Made from organ USA-grown hemp
100% federal Farm Bill compliant (contain 0.3% or less THC content)
Made from all-natural ingredients
Contain no artificial ingredients, harsh chemicals, additives, or fillers
Cruelty-Free: Products made without the use of animal derivatives and animal by-products
Certificate of Analysis (COA): This is a third-party lab-tested document certifying product safety and the constituents of a hemp product.
Free of artificially derived tetrahydrocannabinol
Can Delta 8 Products Be Shipped to Ohio?
Yes, they absolutely can! If you live in the Birthplace of Aviation, top-shelf Delta 8 brands like Exhale Wellness can ship their products directly to your doorstep! We're the #1 D8 brand in the world. With demand for our products at an all-time high, we want to make sure we get your D8 to you fast. That's why we offer free and fast shipping on all of our products, with no purchase minimum required.
Why Choose Exhale for Delta 8
Exhale Wellness is the #1 online Delta 8 brand in the world. And that's no hyperbole! Just read the many positive reviews about us at Trustpilot! What separates us from other cannabis industry brands is our commitment to your D8 needs. Here's why we're the best D8 brand around.
A Commitment to Top-Shelf Quality Products
We previously mentioned a few things you should look for when shopping for high-quality Delta 8 products. You'll be glad to know that we make all our products with those assurances and more.
Here's what we guarantee to you and why we're the envy of the cannabis and hemp industries:
Fully Farm Bill compliant Delta 8 products
Derived from USA-grown organic hemp
Made with all-natural ingredients
100% Cruelty-Free
All products come with a COA
It's no wonder we're the best brand on the market for potent Delta 8 THC products. With these quality standards, why wouldn't we be? But our commitment to customer satisfaction doesn't end there.
We know how much you want these products, so we make it easy on your finances so that you can enjoy premium Delta 8 products without breaking the bank. Here's how we save you money.
Save Money Every Time You Shop!
Rest assured knowing that you'll only pay for the products you need without the extra burden of hidden expenses or extra fees. In fact, we're committed to making sure you save money every time you shop with us!
Here are the many ways you can save money at Exhale Wellness:
Get 20% off your first order!
Save 25% on every order all the time by becoming a member of our free subscription services!
30-day money-back guarantee in the case where you're not satisfied with our products.
Listen up, Ohio residents! Shop from the convenience of your own home and have our top-shelf Delta 8 products delivered to your doorstep today! Head to our shop to get your hands on our D8 products before they're all gone.
While you're there, optimize your general wellbeing with some of our amazing CBD products. If you're game enough and want to be launched into the stratosphere for an out-of-this-world experience, consider trying our brand new line of Delta 9 THC products, too!